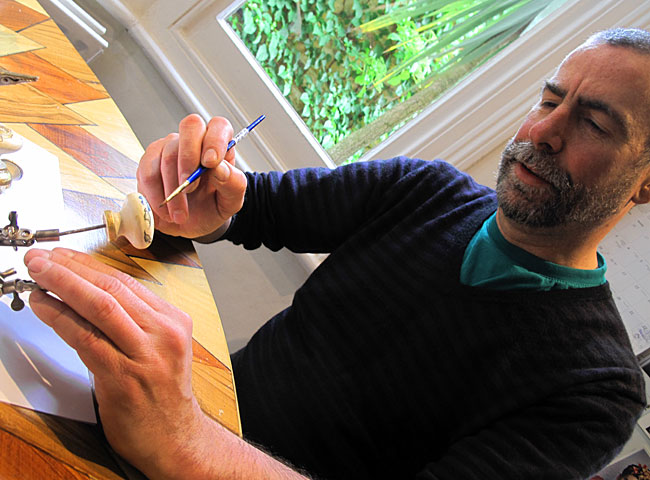 About John
Since leaving the Royal College of Art in 1984 I have worked exclusively as a decorative artist. I pride myself on my versatility and have extensive experience of most traditional and contemporary painting styles and media.
I also specialise in imaginative stencilling, marbling, stone blocking, stippling and colour wash finishes.
I work in both commercial and domestic environments. My work can be found in private homes, hotels, restaurants, airport lounges, clubs and bars, both in the UK and overseas.